I don't make a lot of keto desserts because they're often high in fat and calories. I was craving something sweet and made this super easy and healthy treat. You can make this, freeze it, break it into pieces, and store it in a ziploc baggie in the freezer. I used a nonfat plain greek yogurt and sweetened it with keto friendly maple syrup, then topped with fresh berries. That's it! I told you it's super simple 🙂
Ingredients:
1 ½ cups nonfat plain Greek yogurt
⅓ cup keto friendly maple syrup, more or less to taste (I used Lakanto maple flavored syrup)
1 cup berries, give or take a few… (I used sliced strawberries, blackberries, and blueberries)
Directions:
Mix the yogurt and maple flavored syrup together, then spread until about ¼-½ inch thick onto a parchment paper lined pan. Top with berries, then freeze until firm (about 4 hours). Break apart and store in the freezer in a ziploc baggie or freezer safe storage container. Enjoy!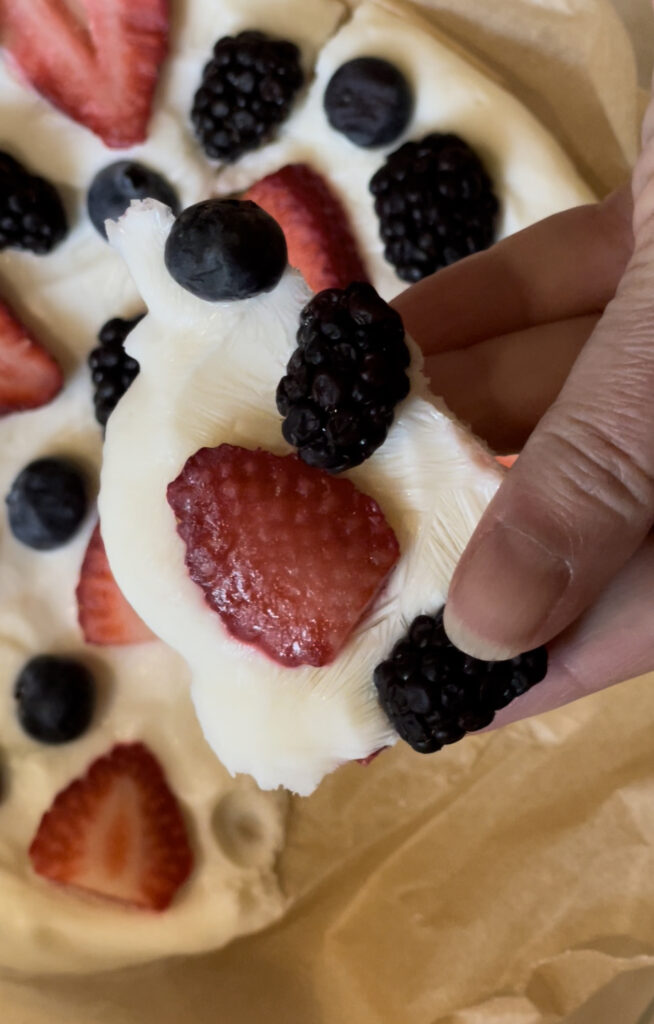 Leah McKain